Packspod by Packwoods Disposable...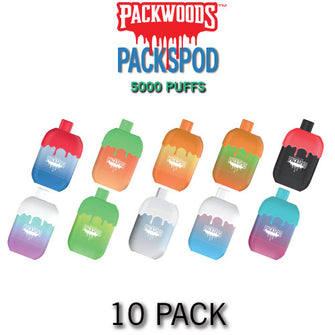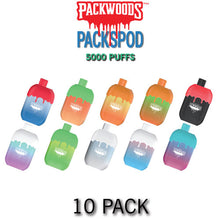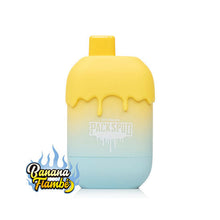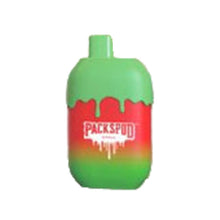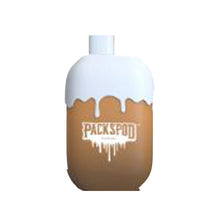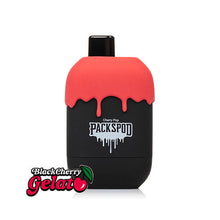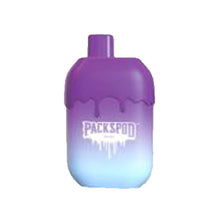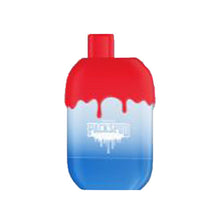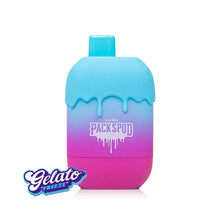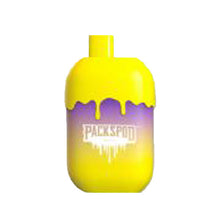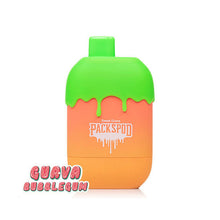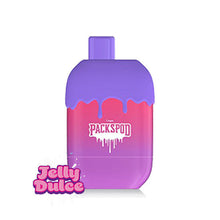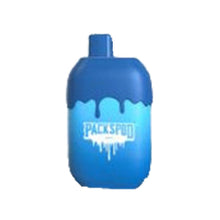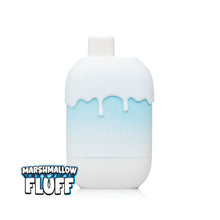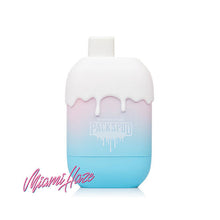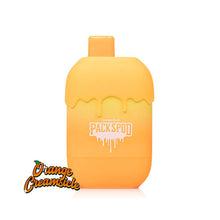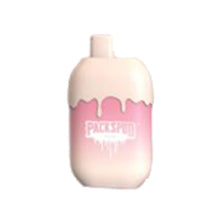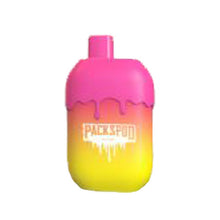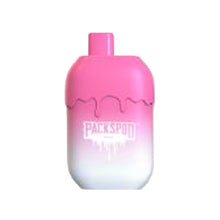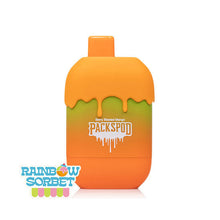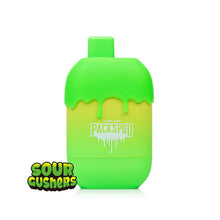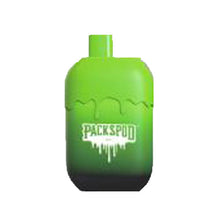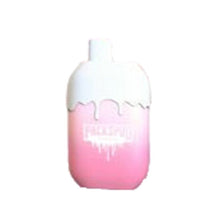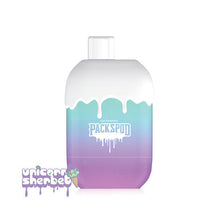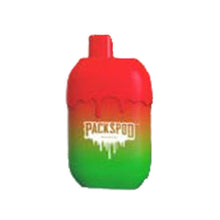 10PK - Packwoods Packspod 5000 Puff Disposable Vape Pod Device, USB-C Rechargeable,
23 

Flavors

Embark on an unparalleled vaping journey with the Packspod by Packwoods Disposable Vape Pod, an advanced and powerful disposable device that delivers unmatched convenience and satisfaction. Featuring an impressive 5000 puff count and a generous 12ml e-liquid capacity, the Packspod consistently produces rich flavors and thick vapor all day long. Equipped with a 1400mAh USB-C rechargeable battery (charging cable & charger not included), this device promises uninterrupted vaping pleasure.

The Packspod Vape prioritizes user-friendliness, incorporating a draw-activated firing mechanism for hassle-free use. The built-in mesh coil ensures reliable performance and extraordinary flavor, while the 5% (50mg) salt nicotine content offers a smooth and enjoyable experience. With a selection of 23 enticing flavors, the Packspod Vape presents a diverse and delicious vaping journey.

To maximize the durability and performance of your Packspod Vape, adhere to proper charging practices. Utilize a slow charger or your computer's USB port for charging to provide a gentle, consistent power supply that preserves battery health and efficiency. Refrain from using fast chargers, as they can generate excessive heat and stress the battery, resulting in a shortened lifespan and diminished performance.

Indulge in a premium vaping experience at an affordable Packspod Vape price. Explore the amazing features and high-quality flavors through Packspod Disposable Vape Pod reviews. Savor the extensive variety of Packspod Vape flavors, from the fruity fusion of Miami Haze (Watermelon Freeze) to the invigorating coolness of Gelato Freeze (Cool Mint).

Locate the Packspod Vape near you at Every Thing Vapes by browsing our wide assortment of disposable vape bundles. Enhance your vaping experience with the Packspod by Packwoods Disposable Vape Pod 1PC – the perfect combination of convenience, performance, and flavor. Seize the opportunity to enjoy this extraordinary device.

Vsit our DEALS PAGE and get a coupon code on you next order.
View our other

 Disposable Vape Products



View our collection of disposable vape bundles, or view our 3 Pack, 6 Pack and 10 Pack vape bundles to get huge savings on your next vape device.
Packspod by Packwoods Disposable Vape Device Details:
5000 Puff Count
USB-C Rechargeable 1400mAh Battery (charging cable & charger not included)
12mL E-Liquid Capacity
5% (50mg) Salt Nicotine Strength
Mesh Coil for Optimal Flavor and Vapor Production
Draw-Activated Firing Mechanism

23 

Available Flavors to Satisfy Your Taste Buds
Packspod by Packwoods Disposable Vape Flavors:
Banana Flambe (Arctic Banana):

 

Relish the warm and sweet flavor of caramelized banana topped with a chilling note of icy coolness. It's a polar twist on a classic dessert that's sure to tantalize your taste buds.
Big Red Apple (Apple):

 

Savor the crisp and juicy flavor of freshly picked red apples. It's like biting into a succulent apple, but without the crunch.
Biscotti Latte (Biscotti):

 

Indulge in the luxurious taste of rich espresso mingled with the sweet crunch of almond biscotti. It's a coffee lover's dream in every puff.
Black Cherry Gelato (Cherry Pop):

 

Treat yourself to the sweet and tart flavor of ripe black cherries swirled into creamy Italian gelato. It's a scoop of decadence in every vape.
Blow Pop:

 

Enjoy the candy-shop favorite of a sweet, hard candy shell filled with bubblegum. It's a two-for-one treat that's sure to satisfy your sweet tooth.
Blue Slurpie (Miami Razz):

 

Cool down with the refreshing taste of a blue raspberry slushie. It's a frosty and sweet escape that will have you dreaming of summer days.
Gelato Freeze (Cool Mint):

 

Experience the smooth, creamy flavor of Italian gelato paired with the invigorating freshness of cool mint. It's a palate-cleansing vape that's deliciously satisfying.
Grape Swish (Grape Razz):

 

Dive into the juicy goodness of ripe grapes with a tangy raspberry twist. It's a berry-licious vape you won't be able to resist.
Guava Bubblegum (Sweet Guava):

 

Embark on a tropical getaway with the exotic taste of juicy guava combined with the nostalgic sweetness of classic bubblegum.
Jelly Dulce (Grape):

 

Enjoy the sweet, fruity essence of grape jelly. It's a childhood favorite reimagined for your vape.
Lush Ice:

 

Refresh yourself with a cool and fruity blend of melon and menthol. It's a splash of coolness that's sure to invigorate your senses.
Marshmallow Fluff (Sweet Cloud):

 

Float on a cloud of sweetness with this light and fluffy marshmallow blend. It's a sugary delight that's soft on your taste buds.
Miami Haze (Watermelon Freeze):

 

Quench your thirst with the refreshing flavor of juicy watermelon with a frosty twist. It's a summer fiesta in every puff.
Orange Creamsicle (Orange Burst):

 

Delight in the nostalgic combination of zesty orange and creamy vanilla. It's a frozen treat favorite you can enjoy any time.
Peachy Punch (Summer Peach Ice):

 

Sip on the sweet and tangy taste of ripe peaches with a punch of coolness. It's a summer picnic in every puff.
Pina Colada (Pineapple Coconut Rum):

 

Escape to the tropics with this sweet mix of pineapple, coconut, and a hint of rum. It's a beach vacation in vape form.
Pop Rocks:

 

Ignite your taste buds with the explosive flavor of candy pop rocks. It's a fizzy surprise with each puff.
Rainbow Sorbet (Berry Blasted Mango):

 

Bask in a colorful array of mixed berries and juicy mango nestled in a bed of cool sorbet. It's a fruity masterpiece that's sure to brighten your day.
Sour Gushers (Jungle Juice):

 

Pucker up for the tangy, mouthwatering flavor of sour gushers. With a mix of tropical fruits, it's an exciting adventure for your taste buds.
Spark (Energy Drink):

 

Experience the electrifying flavor of your favorite energy drink. It's a kick of sweet, tarty goodness that keeps you energized and refreshed.
Strawberries & Cream (Strawberry Ice Cream):

 

Revel in the comforting combination of ripe strawberries and smooth cream. It's the classic ice cream flavor you can enjoy without a spoon.
Unicorn Sorbet (Kiwi Strawberry):

 

Venture into a magical world with the dreamy fusion of juicy strawberries and tangy kiwi. It's a sorbet sensation that's as mythical as it is tasty.
Watermelon Sugar (Watermelon):

 

Indulge in the succulent taste of ripe watermelon. It's a summertime favorite that's sweet and refreshing all year round.
Packspod by Packwoods Disposable Vape Packaging Contents:
10 x Packspod by Packwoods Disposable Vape Device giving around 5000 Puffs with your choice of best liquid flavor.
| | |
| --- | --- |
| Type: | |
| Vendor: | |
| Flavors: | Banana Flambe, Big Red Apple, Biscotti Latte, Black Cherry Gelato, Blow Pop, Blue Slurpie, Gelato Freeze, Grape Swish, Guava Bubblegum, Jelly Dulce, Lush Ice, Marshmallow Fluff, Miami Haze, Orange Creamsicle, Peachy Punch, Pina Colada, Pop Rocks, Rainbow Sorbet, Sour Gushers, Spark, Strawberries & Cream, Unicorn Sorbet, Watermelon Sugar |
| SKU: | Packspod 10pk |
| Weight: | 30.0 oz |
SHIPPING:
You can choose from three Shipping options:
Standard

Shipping 

5 to 10 Business Days
Priority

Shipping 

3 to 7 Business Days
Express

Shipping 

2 to 3 Business Days
Shipping days are Mon to Fri, not including weekends and Holidays . 
Carriers used will vary dependent on the shipping location.
Shipping times above vary and only include the 48 contiguous USA States. Carriers don't guarantee shipping delivery times, this is just an estimate number of Business days your package might take to be deliver and doesn't included any inclement weather or disasters. Business Days only include Monday to Friday, and this doesn't include weekends and any Public Holiday.
Customers are responsibility to make sure the address information provided is accurate, including city, state and zip code to prevent any delays or errors in shipping.  Your shipping address cannot be changed once the order has been processed and shipped.  It is the customers responsibility to review their shipping information before order submission.  Failure to provide accurate shipping information may result in a delay and additional shipping charges.  Exceptions apply to Shipping to APO/FPO/DPO addresses which may take up to 45 business days for delivery via USPS policy.
Canadian customers' orders may take up to 30 business days.  Please note, you may be subject to taxes and import duties, namely GST (Goods and Services Tax) and HST (Harmonized Sales Tax). In addition, a fee may be levied upon your purchase by Canada Post. These costs are not included in your overall purchase price and EveryThing Vapes is NOT held liable for any custom issues.
ADULT SIGNAUTURE REQUIRED
All orders are shipped with Signature required as per the new Pact Act Vape Laws. Please make sure you are 21 Years and older and you have an adult of 21 yrs of age or older available to receive and sign for your package. No exceptions apply. If you will be available or you do not have somebody at home to sign for the package that is 21 years old, then you can contact the carrier and ask them to hold the package, and you can pick it up at your convenience within a few days. Check with the shipping carrier what the maximum number of days your package will be held otherwise the package will get returned back to us.
Shipping cost will NOT be refunded for any reason. You will receive an email with the tracking information once the order has been shipped.